What is From Pulpit to Pew?
---
In this issue: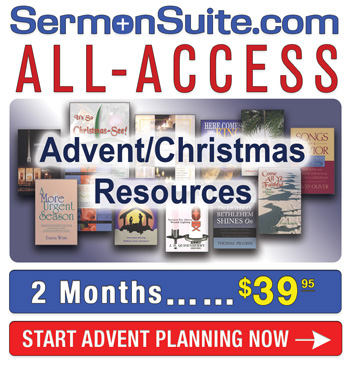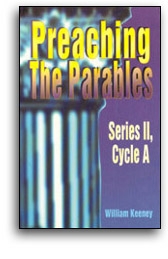 Use It Or Lose It -- Exegesis/sermon commentary by William E. Keeney based on Matthew 25:14-30 excerpted from Preaching the Parables: Series II, Cycle A (SermonStudio).
The parable has given us a new meaning for talents. At the time of the parable it was a unit of measure for silver or gold. Now we have talent shows, talent searches, talent contests. The beauty pageants that came under attack from feminists for being sexist with their emphasis on bathing suit competitions have tried to shift to the talent of the women. Scholarships are offered as prizes so that talented competitors may continue to develop their talents.

Some people still put the emphasis on the monetary nature of the talent which was given to each of the slaves. They find the parable an admonition for stewardship. They stress the importance of investment of money to produce a good return....click here for the full article

---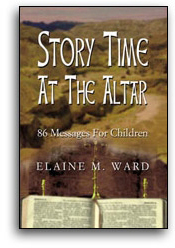 Have Mercy Upon Us! -- Children's sermon based on Psalm 123 excerpted from Story Time At The Altar: 86 Messages For Children.
The two-year-old was visiting her grandparents, and as they gathered around the table, holding hands, they prayed a silent prayer before they passed the food. When they opened their eyes, the child joyously exclaimed, "Do it again!"

We held hands,
Said a silent prayer.
The Spirit was there.
And though only two
We knew she knew
When she said aloud,
"Do it again!"...click here for the rest of the children's sermon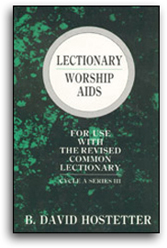 Proper 28 / Ordinary Time 33 -- Worship resources by B. David Hostetter based on Judges 4:1-7, Psalm 123, 1 Thessalonians 5:1-11, Matthew 25:14-30 excerpted from Lectionary Worship Aids: Series III, Cycle A (SermonStudio).
CALL TO WORSHIP
Make vows to our Sovereign God and pay them duly. Let all people bring their tribute to the heavenly Sovereign.

PRAYER OF CONFESSION
God of fire and fury, God of mercy and salvation, who can stand in your presence when you are angry? You may rightly give sentence out of heaven, declaring judgment on kings and queens, on nobility as well as commoners. And yet you send prophets and apostles with words of warning, that we may repent of our sins and, turning from them, find mercy and salvation. Forgive our waste of time and of opportunities to improve our readiness for the coming of our Savior, Jesus Christ. Amen...click here for the rest of the reading


The Immediate Word



Risky Business
by Chris Keating
Matthew 25:1-13
.........
In this week's lectionary gospel text, Jesus tells a parable that on the surface seems like a first-century investment seminar. Two slaves wisely invest the wealth they have been tasked with overseeing, and are commended for their efforts in producing more talents. The third, however, is gripped by fear -- and worried about losing the principal, guards its safety by burying it in the ground. But his approach is harshly judged by his master, who notes that at the very least he should have put it in the bank....read more
SermonStudio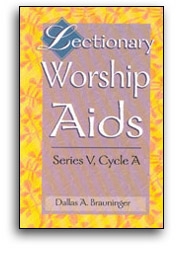 Judge
by Dallas A. Brauninger
Judges 4:1-7
.........
Call To Worship
Like Deborah, the Israelite judge, we are called upon to reflect, to discuss, and to make decisions that lead to action. We have heard that we should not judge lest we be judged. However, there is a time for judgment when we are asked and after we have deliberated. Come, let us worship God....read more
Emphasis Preaching Journal



What are our priorities?
by Mark Ellingsen
Judges 4:1-7, 1 Thessalonians 5:1-11, Matthew 25:14-30
.........
As we come to the end of the Pentecost season with Thanksgiving on the horizon, it is appropriate that this Sunday focuses on the theme of our response to God's goodness....read more
.........
Sermon Illustrations for Proper 28 | Ordinary Time 33 (2017)
Joshua 24:1-3a, 14-25, 1 Thessalonians 4:13-18, Matthew 25:1-13
.........
Judges 4:1-7
I remember how excited I was when I realized that one of the judges of ancient Israel had been a woman. This concept seemed most foreign to me, as there were so few women in positions of power in the Roman Catholic church in which I was raised. In fact, I can remember telling the sister leading my CCD class that I wanted to be a priest. I was nine at the time. She, of course, informed me that I could not be a priest because I was a girl. She assured me that I could be a nun. I was just as clear as I could be that what I wanted to be was a priest, not a nun. I wanted to stand at the table and celebrate and stand at the pulpit and preach. We didn't get along very well the rest of the year....read more
StoryShare



A Certain Lack of Strategy
by Keith Hewitt & Frank Ramirez
Matthew 25:14-30, Zephaniah 1:7, 12-18
.........
The chair was supposed to be comfortable, he guessed, but instead the deep, soft cushions felt like leather-covered quicksand drawing him ever deeper, until there was no escape possible.  As he sat -- or rather sank -- in the chair, waiting for his manager to complete her review, he tried to tamp down his nervousness by focusing on the environment.  For instance, on the wall behind him was a clock…he could hear it.  The monotonous ticking that marked the sweep of the second hand was the loudest sound in the room....read more
The Village Shepherd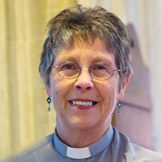 Poor Little Ted
by Janice Scott
Matthew 25:14-30
.........
Jack had a huge plastic bag full of conkers. He spent the whole of one evening with a skewer boring a hole in the conkers and threading each one on a piece of string. When he went to school next day he spent every spare minute in the playground playing conkers with his friends. He lost quite a few to start with, but he soon became very proficient, and watched with delight as his opponents' conkers gradually smashed and disappeared....read more
CSSPlus



Using The Jewel(s) Inside Of You
by Arley K. Fadness
Matthew 25:14-30
.........
Object: 5 packets of garden seeds, 2 dollar bills, 1 coupon with expiration date
Good morning boys and girls,
Thanks for joining me today.  I love it when you come with happy eager faces to listen to God's word. Did you know that God created you beautiful? God did. God created you and me beautiful in God's image. And one thing that being created in God's image means is that God placed one or more precious jewels inside of you. We call them gifts and talents....read more
---
From Pulpit to Pew is a free weekly newsletter from SermonSuite.com designed to assist clergy with their sermon-writing tasks. Each newsletter includes a sermon or sermon help from SermonSuite, as well as a children's sermon and worship resources relating to the weekly lectionary texts.